So, why not sparking a discussion which probably nobody is interested in? I have some spare time.
The other day I was doing my favourite activity,
being a couch potato
fractalling, when I got into thinking a bit.
Do you create your art with the purpose of topping your best artworks?
Before the other day, I tried to pursue this aim. I have some artworks which I consider my best and I try to do better everytime I'm making a fractal which resembles one of those fractals. Unfortunately (or fortunately? I'm not sure), I came to the realisation that, if I continue like this, I won't be able to do any better.
I decided to talk it out to a person, and the response was:
You can't force it. The day will come, when you'll be able to top your best, but till then, you should do fractals because you enjoy making them.
not the exact words, but same meaning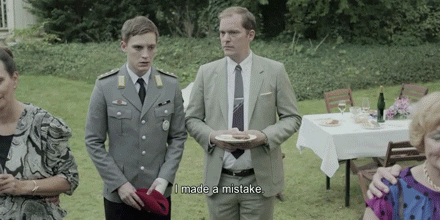 Sometime we need somebody to remind us why we're doing what we're doing. Eventually, I will find the Holy Grail.
Second question: I was talking to the same person, when I thought of something else which happens and can't explain.
The better the artwork is, the more faves you'll get.
My most famous deviation is called "Youth".
And this is what I would do with it if I had some balls:
I think I have way better things in my gallery. More original, more refined, more youth-could-you-please-gtfo. But numbers talk: people chose "Youth". It's probably something I will never understand.
So the question is:
Is there an artwork in your gallery which is very popular, but you don't like it? How do you feel about it, comparing it to other works which are less famous, but more pleasing to you?
Please, stick to your gallery, not to the others'.
---
This journal is too serious for my tastes! You all know I like to be silly, so I'll leave you with a pun:
No matter how kind you are, German children are Kinder.